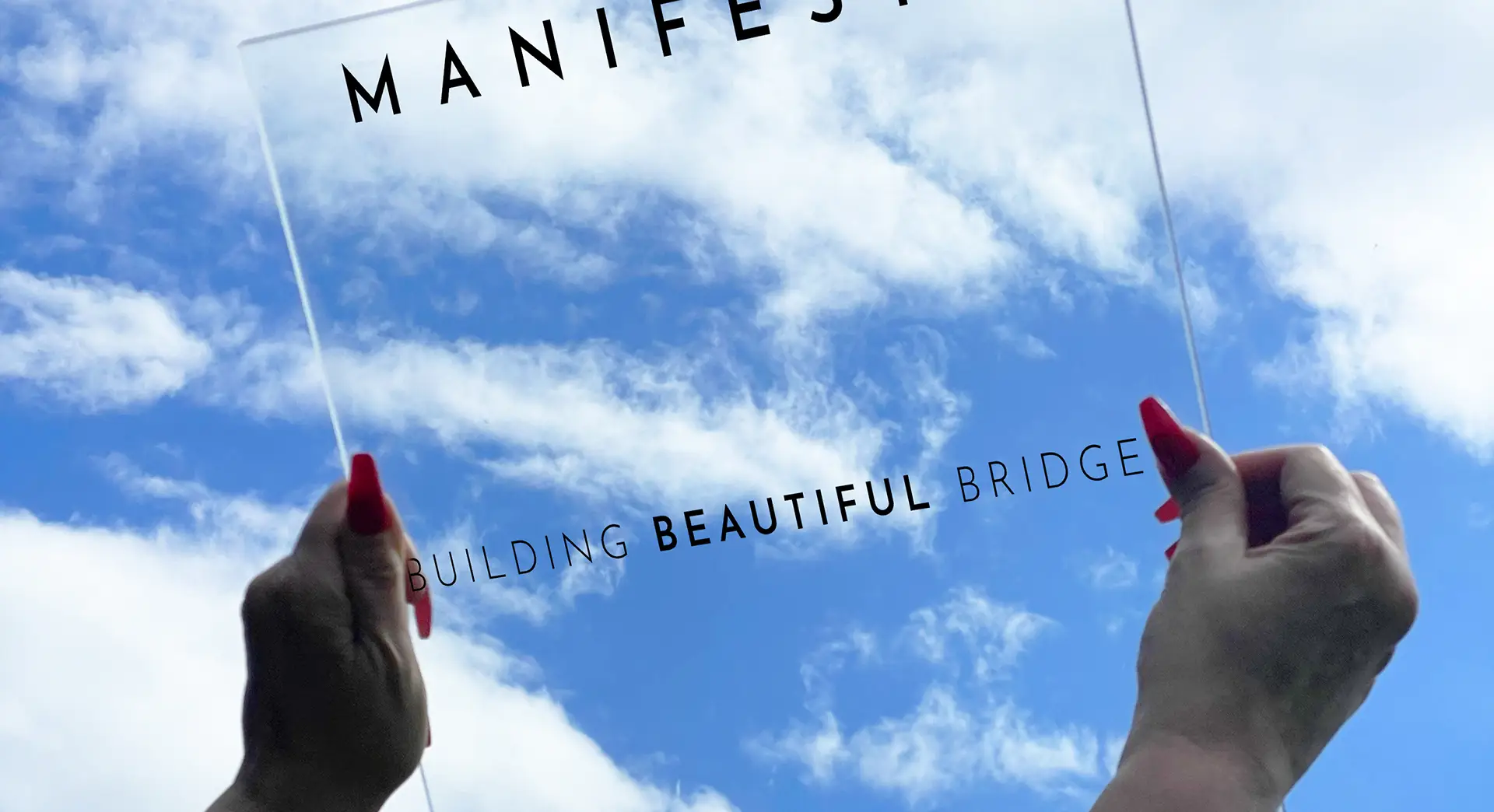 ---
WØM is a wicked brew and a savvy business chat.
A place of openness and acceptance. WØM is escaping clichés. WØM is the ultimate destination, taking you somewhere nice where your business needs to go.
---
To reflect our core belief we combined the acronym word-of-mouth with 'phono Ø' - a call signal used by radio amateurs worldwide.

---
---
Why we are constantly
Building Beautiful Bridges?.
Because relying on traditional standards just won't cut it in today's constantly changing environment. Information and product technology, workplace diversity, economic factors, and global markets are all undergoing rapid CHANGE these days. That's where Building Beautiful Bridges comes in; it helps leaders foster a spirit of collaboration and meet demands of an ever-evolving marketplace.
---
---
---
---
PEOPLE
Anne Bénédicte Zanini

I am Business Designer and I believe communication's true power stems from authenticity. No fuss or frills, solely pure, striking visuals and powerful words. I thirst for new discoveries, searching for beauty in every project and person.

Marco Murari

I am a Full Stack Developer and Artist Agent. I love transform technicalities that people find soulless and bring them to life regardless of the business at hand. Limits are simply opportunities for me to keep pushing further and reaching new heights.
---
---
---
---
PARTNERS
Allegory PR Services

Allegory PR Services is a boutique public relations and marketing firm based in Miami, Florida. We offer public relations and marketing strategies that resonate; event promotion; blogging and copywriting services; and social media management. We can also help you develop a media plan and act as a Media Buyer. Our areas of specialty are: Visual Arts and Culture; Food and Wine; Interior Design, Commercial Real Estate, and Education.

Website: https://www.allegorypr.com/
Social: @AllegoryPR on Instagram, LinkedIn, Facebook, Twitter, Pinterest

Eleonora Guarnieri

I am a creative and art director. I take care of the image of each project and brand in a simple, creative and passionate way. My goal is to make images worth more than words, because I believe in the power of emotions and true stories. For me visual communication is a game of emotions. Ever.

Website: https://eguarnieri.com/

Makarenalabs

From Alexa to Visual Assistants, AI applications are truly transforming into a world of possibilities. Our firm is privileged to work alongside an international partner such Makarena Labs who specializes in crafting customizations for premium precision technological products across multiple industries - such as medical and railways - along with aerospace & defense and the ever-evolving music sector.

Website: https://www.makarenalabs.com/

Roshni Rajadorai

With Ms. Roshni we can help you amplify your unique brand message and reach the right people with a high level partner based in Singapore. We will help you to move ahead of the competition with our winning approach in Singapore and Bali area.